BEACH-LOC - Accessory Pack
$9.95 USD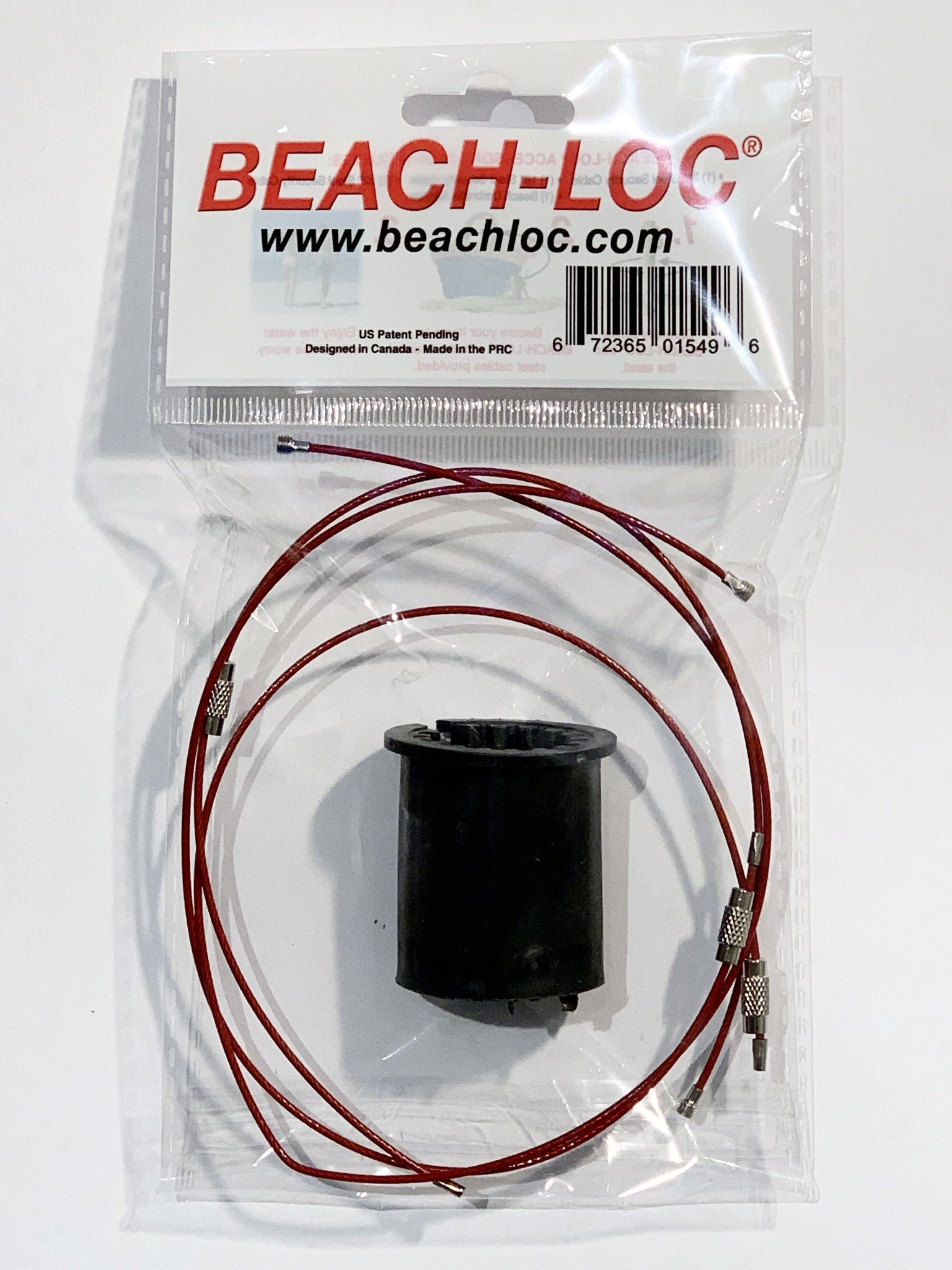 Buy 2 BEACH-LOCs & Get a FREE Accessory Pack!
(applied at checkout)
Don't stress it!
If you lose a braided security cable or need more for friends, you've got it covered with the BEACH-LOC Accessory Pack.
Each BEACH-LOC Accessory Pack includes:
(1) 24" Steel Security Cable
(1) 18" Steel Security Cable
(1) 12" Steel Security Cable
(1) Umbrella Holder Adapter*
* The umbrella pole adapter allows you to connect a small gauge umbrella pole to your BEACH-LOC.


★★★★★ - Tony T. - Toronto, Canada
LOVE IT! For the first time, I was able to chill in the water without having to look back at my towel every second to make sure someone isn't trying to rip me off. Great product!!!
---
★★★★★ - Bill N. - Newport Beach, RI
Great little device! Simple and easy to set up and WOW does it work! Highly recommend it!
---
★★★★★ - Anna K. - Fort Lauderdale, Fl.
Nice to be able to go in the water with my friends without worrying that someone is going to walk away with my beach bag! Thank you BEACH-LOC!
---